Using essential oils for cleaning is a great way to lessen the amount of toxic chemicals present in your home and is a great step to take in your journey to living a more natural life. Let's talk about 6 of the best essential oils for cleaning!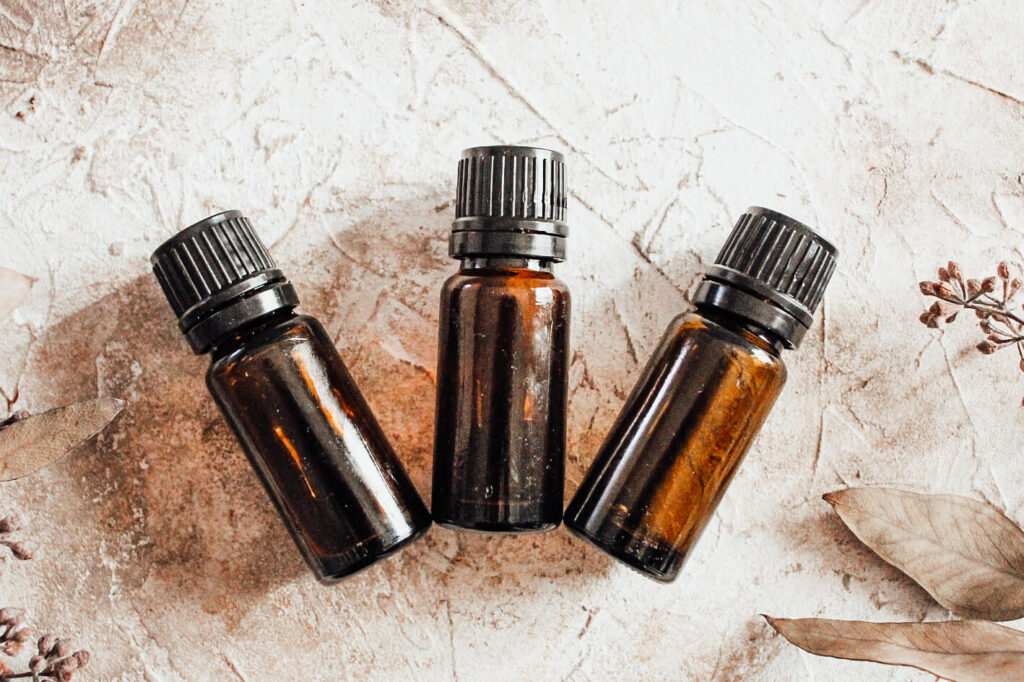 Almost seven years ago, I was diagnosed with asthma. I was prescribed an inhaler and was sent on my merry way. About a year and a half later, I had an asthma attack. My oldest daughter was just two months old and it was so bad I had to go to the ER, which was pretty scary. After that trip to the ER, I started to pay attention more to my body and get in tune with it, so to speak. It was then that I started to learn what triggered my asthma. For me, the biggest two asthma triggers are synthetic fragrances, or just strong smells) and allergies. Out of the two triggers, the one I can control the most is the fragrances that are in my home. That includes everything from cleaning products, body care products, air fresheners, hair care products, candles and more.
That is why over two years ago, I decided to get serious about replacing synthetic fragrances and harsh chemicals in my home with more natural alternatives. It has definitely been a process making the switch, and there are still things I will continue to change, but I'm getting there and feeling so much better about it. I feel good that I am feeling better, but that the products I'm surrounding my children with are healthier for them too! So, with all that said, let's first talk about what essential oils are, then why they're a great natural cleaning solution if you're in the process of living a more non-toxic, natural life!
PIN FOR LATER!
WHAT ARE ESSENTIAL OILS?
Essential oils are volatile compounds that are extracted from a plant through one of three processes: steam distillation, cold-press or solvent extraction. The essential oil produced gives the plant its scent or flavor in nature. The resulting essential oil is a concentrated oil. The oil can be mixed with a carrier oil, which is a neutral oil that is used to dilute an essential oil, so that it can be used topically. You can also mix essential oils with other liquids, like water and vinegar, to create a cleaning solution. Essential oils have many benefits not only for the body, but can have great cleaning power as well.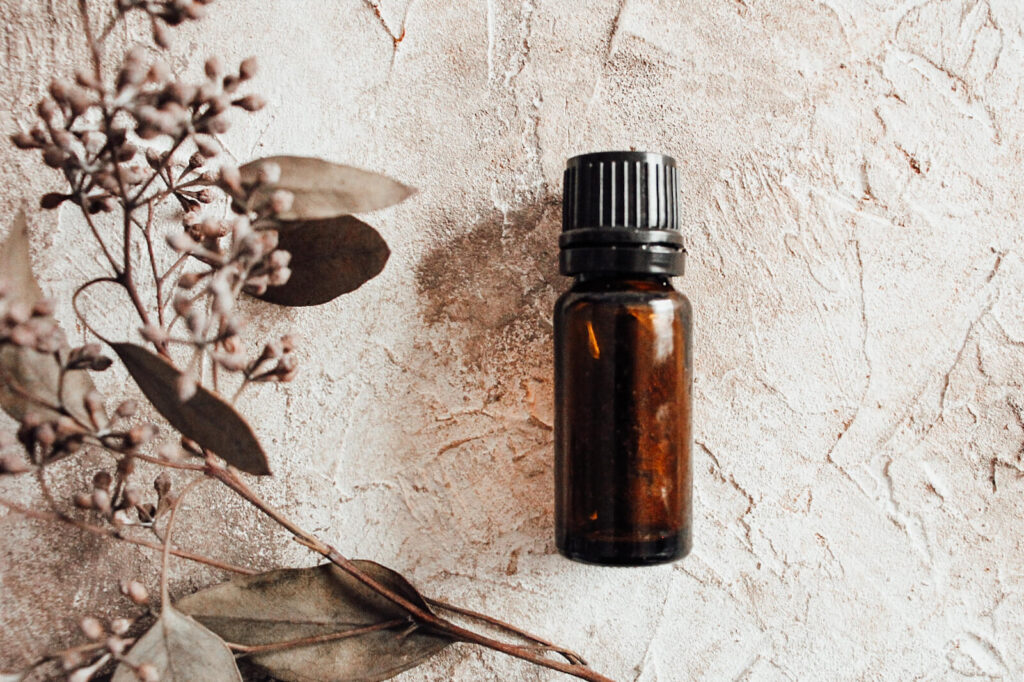 WHAT'S WRONG WITH CONVENTIONAL CLEANERS?
Conventional cleaners, especially disinfectants, often have the ability to clean 99% of bacteria and viruses, which can be great in some circumstances, but for everyday cleaning, may not be necessary. Those cleaners, along with many common household cleaners that are merely for removing dirt, grease and grime, can contain toxic chemicals like formaldehyde and 1,4-Dioxane, which has been classified by the EPA as a probable carcinogen. The ingredients in conventional cleaners have also been linked to triggering asthma and even causing asthma in those who did not previously have it.
Additionally, conventional cleaners often contain ingredients that can cause reproductive and developmental issues. In a study that followed women who worked as custodians during pregnancy, children born to those women had a "significantly increased risk of certain congenital deformities (Herdt-Losavio 2010)." You can read more of that study here.
In conclusion, it is clear that conventional cleaning products are harmful in many ways to the body. They can contain cancer-causing ingredients, ingredients that can cause or worsen asthma, ingredients that can be linked to birth defects and more. You can read more about it here. That is why I chose not to use them the majority of the time. Instead for everyday use, I choose to use a natural all-purpose cleaning spray.
This post may contain affiliate links, which means I may receive a commission, at no extra cost to you, if you make a purchase through a link. Please see our full disclosure here for further information.
WHY SHOULD I USE ESSENTIAL OILS FOR CLEANING?
Unlike the ingredients found in conventional cleaners, essential oils are naturally derived substances created from plants in nature that have been around since ancient times. According to Britannica.com, there are records dating back to ancient Egypt, Persia and India on the use of essential oils. As long as you're using quality essential oils, there are wonderful benefits of using essential oils for cleaning. They're not harsh and are generally safe for everyone to use. One caveat to that is that some essential oils can irritate the skin if not diluted properly. Some are also not safe for young children or pregnant or nursing mothers. I would suggest you do your own research to make a decision, but in regards to the 6 best essential oils for cleaning I'll mention, I feel comfortable using them for cleaning in my home!
6 BEST ESSENTIAL OILS FOR CLEANING
Fresh, uplifting scent
Helps remove grease
Removes adhesive left behind from stickers or tape
Great for cleaning wood, stainless steel and glass
Natural deodorizer
Has antimicrobial, antiviral and anti-fungal properties
Natural deodorizer
Deters bugs and pests
Excellent addition to everyday cleaning sprays
Great to use in the bathroom
Has antimicrobial, antiviral and anti-fungal properties
Cleans and disinfects in the kitchen and bathroom
Deters bugs and pests
Great deodorizer
Cleans mildew and mold
Fresh, uplifting scent
Helps remove grease
Great for cleaning wood, stainless steel and glass
Natural deodorizer
Has antimicrobial properties which can aid in disinfecting
Works great in the laundry
Kills mold spores
Removes mold from surfaces and fabrics
Great for cleaning sinks, showers and tubs
Nice, calming scent
Works well to deodorize fabrics and linens
Helps freshen laundry when used on wool dryer balls
Excellent to add to an everyday cleaning spray
Great air freshener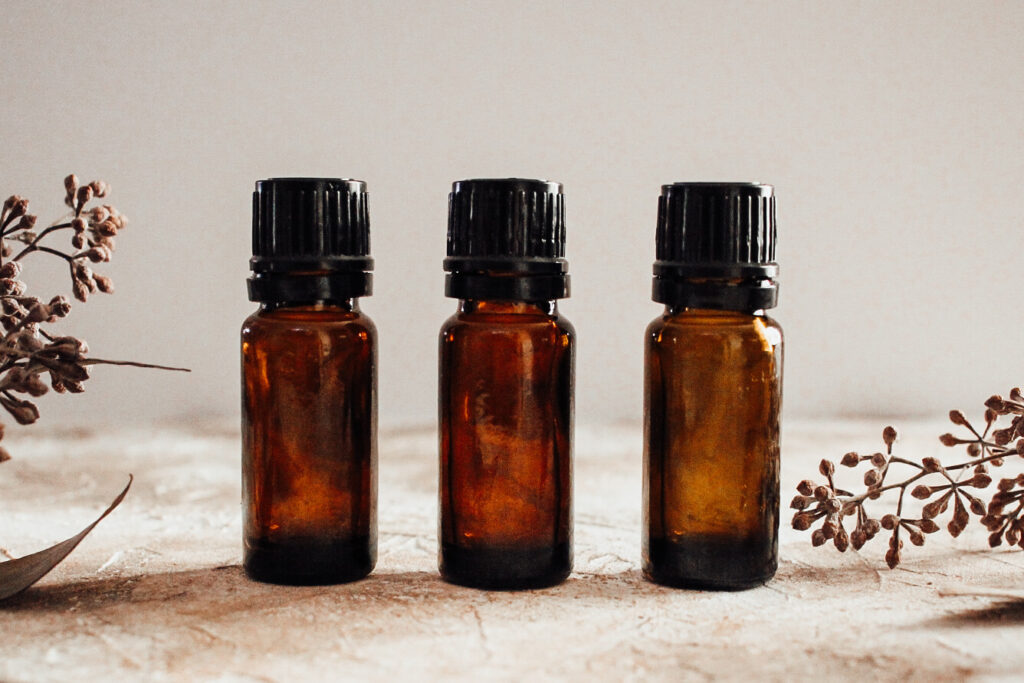 HOW TO USE ESSENTIAL OILS FOR CLEANING
There are so many great ways to incorporate essential oils into your cleaning routine, but here are just a few of the ways you can utilize essential oils for cleaning!
Everyday cleaning spray
Dusting spray
Floor cleaner
Linen spray
Laundry stain remover
Room deodorizing spray
Toilet cleaner
Laundry detergent
Glass cleaner
Cleaning scrub
Air fresheners
Carpet deodorizer
Laundry scent booster
As you can see, there are many ways to utilize essential oils for cleaning. Learn how to make natural homemade cleaning products in this easy guide.
CHECK OUT SOME NATURAL CLEANING RECIPES
Looking for some homemade natural cleaning recipes? Check these out: