Quickly searing, then slowly cooking a chuck roast in the Crock Pot makes for the most tender and flavorful pot roast. It's so good, it'll melt in your mouth!
One of my favorite dishes growing up was pot roast. There's just something about the flavor and tenderness that makes it absolutely delicious. My parents would buy beef from a local farmer every year, and there were always several roast cuts included in the order. My mom would cook it in the Crock Pot all day long and by the end of the day when we'd get home from school, it was cooked to perfection. I learned the secret to making the best pot roast when I moved out on my own and have been using this method ever since.
Now, before I get into how to make the best pot roast ever, I want to say this. If you've ever had bad or dry pot roast, it's not supposed to be that way and there are several reasons why that could happen. One is that it's been overcooked or not cooked in enough liquid. It also could be that the roast did not have the bone in. Those two aspects can really change the flavor and texture of a pot roast.
PIN FOR LATER!
WHAT CUT SHOULD I USE TO MAKE THE BEST POT ROAST?
Chuck roast is my favorite to use because it is nicely marbled with fat, which makes for rich flavor. It also contains the bone, which provides flavor from the marrow. Another budget friendly option would be to use a round roast, also known as a rump roast. There are several different roast cuts, so here's a link to learn more!
OTHER FACTORS TO MAKING THE BEST POT ROAST
After you've chosen your cut, you need to decide what type of liquid you'll be using to cook your roast in. There's a number of options to choose from. The most important thing to note is that the roast will take on the flavors of the liquid it is cooked in, so be mindful of that. I like to choose something that is acidic. Some options include wine, particularly red wine, light beer, dark soda like cola or root beer, apple juice or apple cider. You could also use beef broth or even water. If you use water, I'd add in some apple cider vinegar and spices. Water isn't my first choice, but in a pinch, it can work!
Another factor that I think is important in making the best pot roast is searing it on all sides to lock in the juices and create a nicely seasoned crust. For searing, I highly recommend using a preheated cast iron skillet. I feel like cast iron gets super hot and creates a great sear. Of course, you can use any pan to sear your roast.
Lastly, the key to a great roast is slowly cooking it. There's something about cooking roast low and slow that creates wonderful flavor and results in a roast that melts in your mouth. I usually use a Crock Pot, but you can also use a Dutch oven to achieve the same result!
HOW TO MAKE A ROAST IN THE CROCK POT
TOOLS YOU MAY NEED
Heavy cast iron skillet
Tongs
INGREDIENTS
2-3 pound chuck roast
24-36oz of light beer (see notes for alternatives)
Salt and Pepper
1-2 tbs olive oil (or other cooking oil)
INSTRUCTIONS FOR MAKING A ROAST IN THE CROCK POT
24-48 hours prior to making the pot roast, remove your frozen chuck roast from the freezer and allow to thaw in the refrigerator. You can obviously skip this step if you have a fresh roast.
Remove the roast from the packaging and place on a plate. Season one side heavily with salt and pepper (or your choice of seasoning). In the meantime, preheat a cast iron skillet on medium-high heat.
Add olive oil to the pan, allowing it to coat the bottom. Carefully place the roast in the pan seasoned side down, then season the other side liberally with salt and pepper. Allow the chuck roast to sear for 5-7 minutes or until a nice crust forms.
Flip the roast and sear on the other side. Using your tongs to move the roast around to sear the other sides.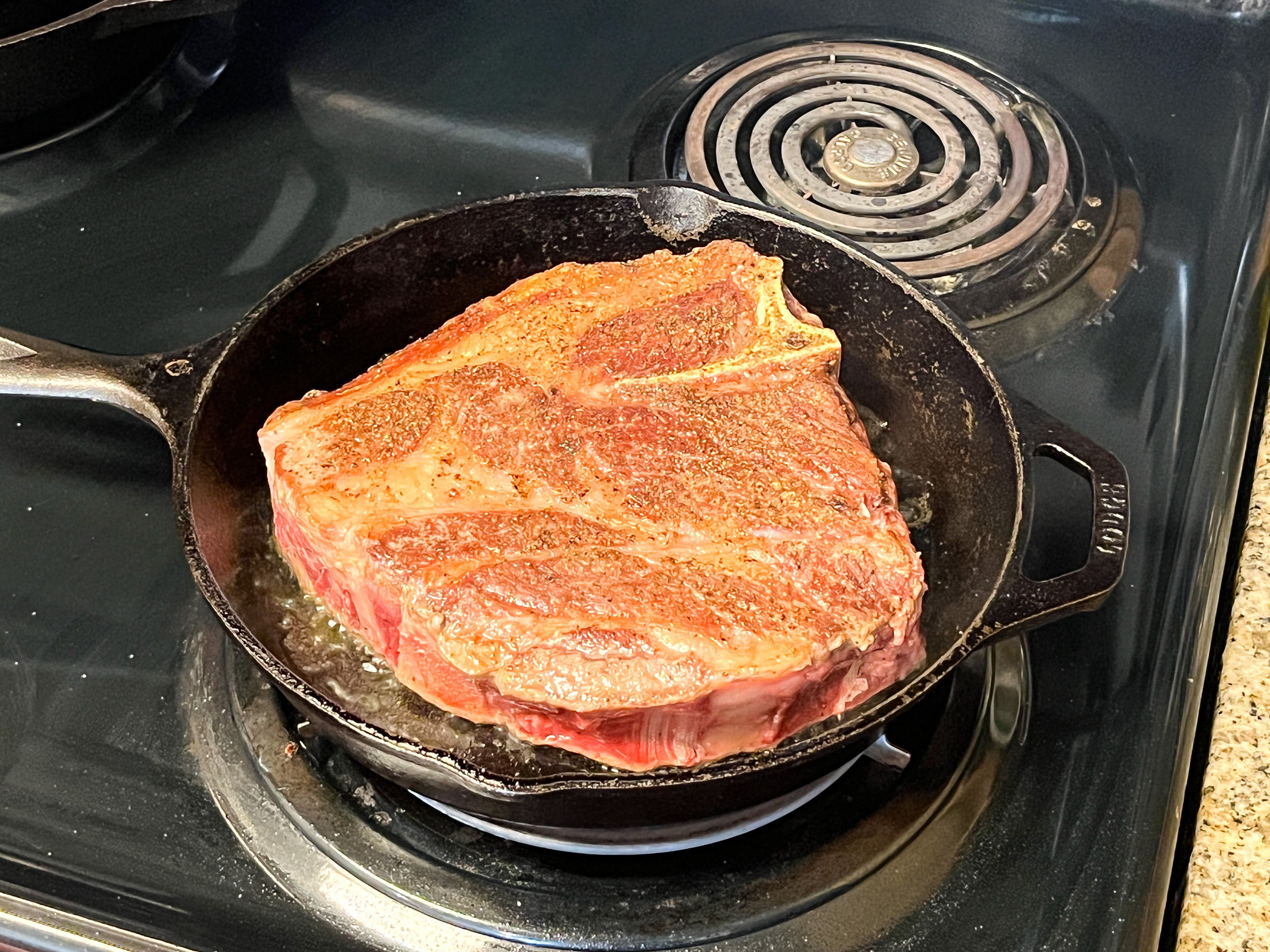 Remove the chuck roast and place in the Crock Pot. Pour the light beer (or other liquid) over top. You can also add in vegetables and potatoes at this point if desired.
Place the lid on the Crock Pot, turn it to low and allow the roast to cook for 6-8 hours or until it is fully cooked and falling off the bone.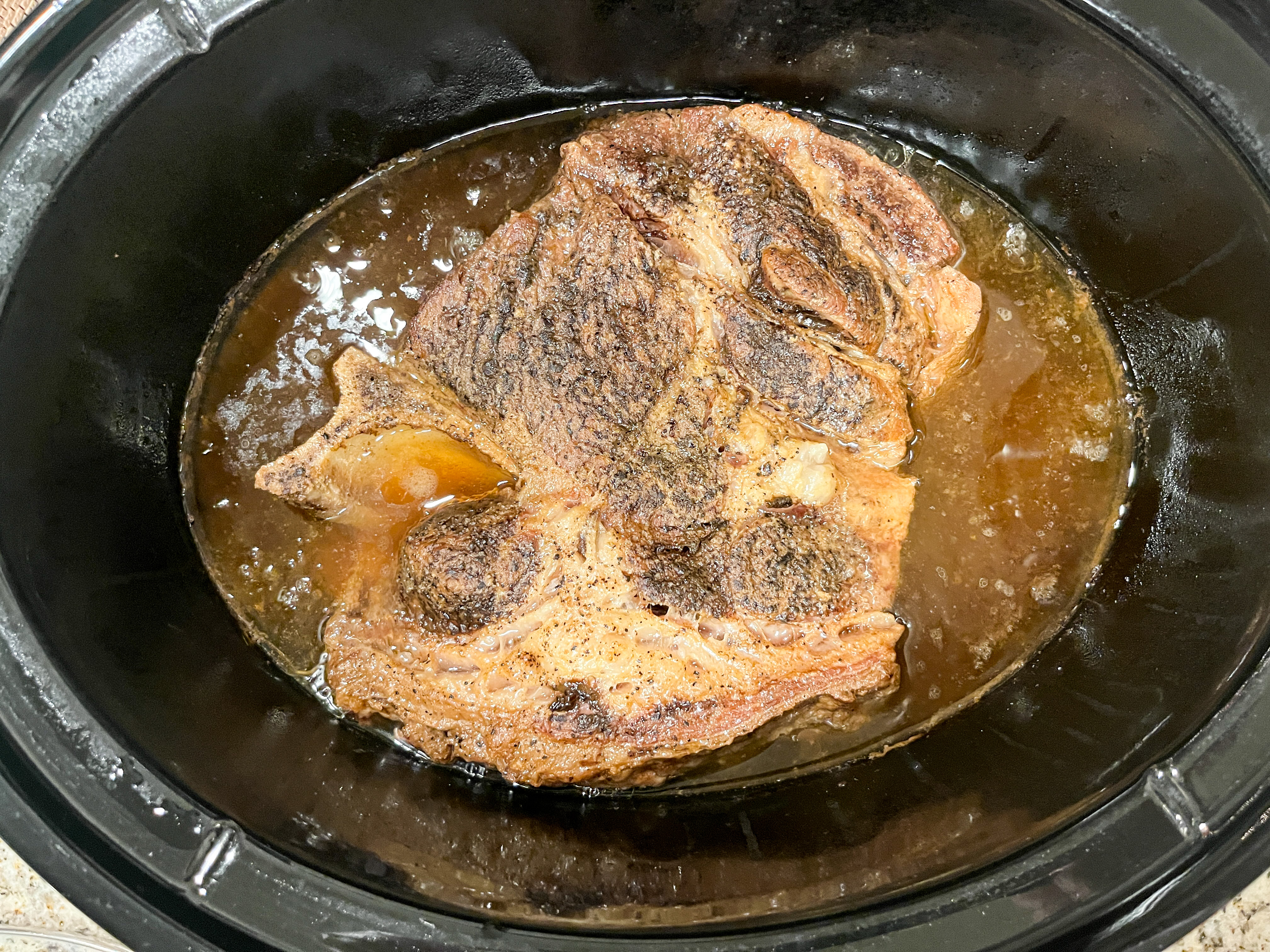 Serve with your favorite sides and enjoy!
NOTES
It's important for the roast to be thawed, but it's okay if it's still a bit frozen.
Searing the roast prior to cooking is essential to locking in juices and creating delicious flavors.
The pot roast will take on the flavors of the liquid it is cooked in. I like to use light beer, but there are a variety of options. Here are a few:

Dry red wine
Beef broth
Root Beer or Coke
Apple juice
Water with a splash of apple cider vinegar and spices

You can cook vegetables like carrots and potatoes in with the roast.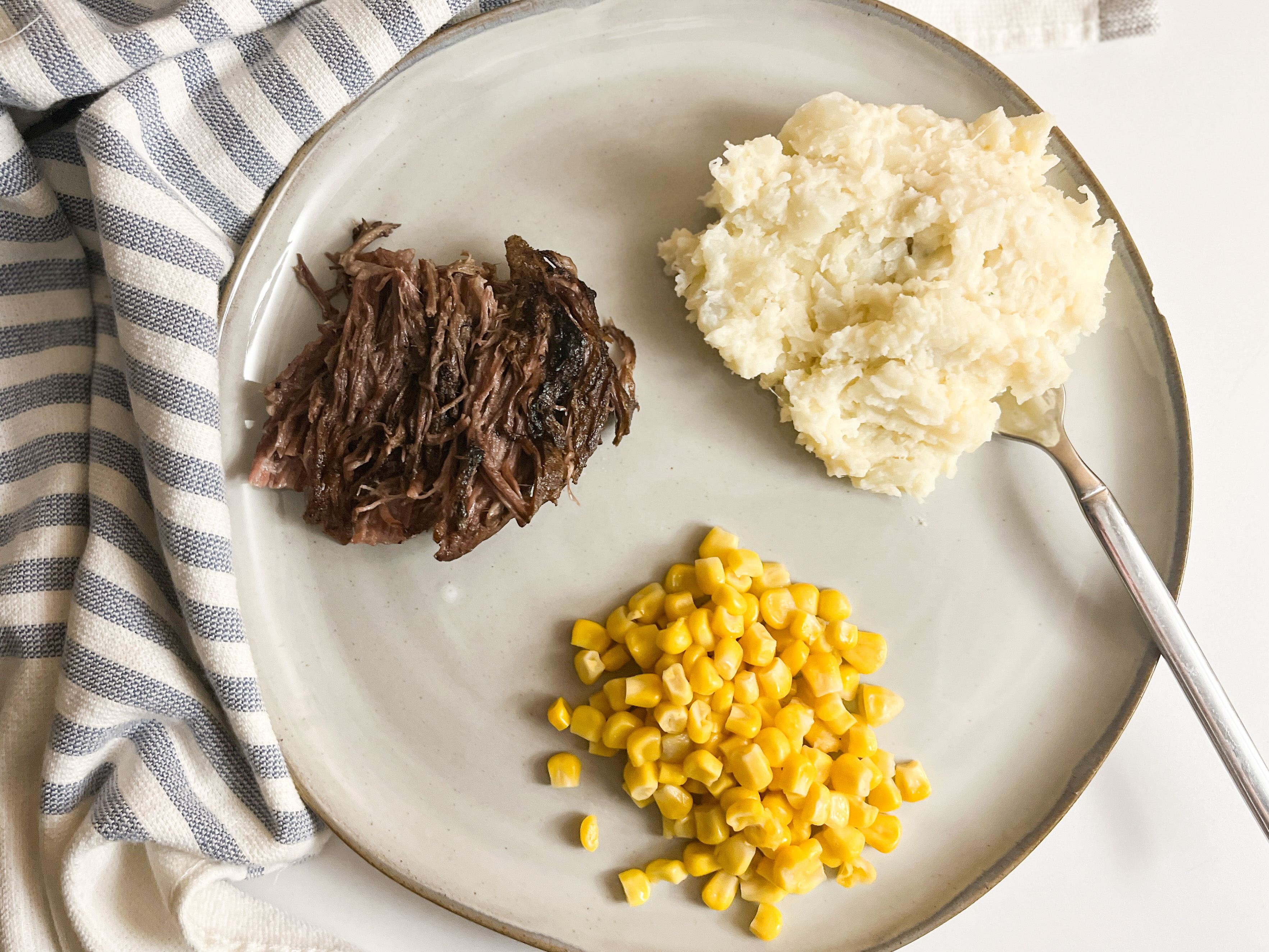 WAYS TO USE POT ROAST
Serve this roast with sides like carrots, corn, potatoes, et cetera.
Add shredded roast to rolls to create delicious sandwiches.
Make a pot pie with leftover roast.
Try using leftovers in a grilled cheese sandwich!
Substitute pot roast for ground hamburger in stroganoff.
Pot roast quesadillas are a wonderful dinner option!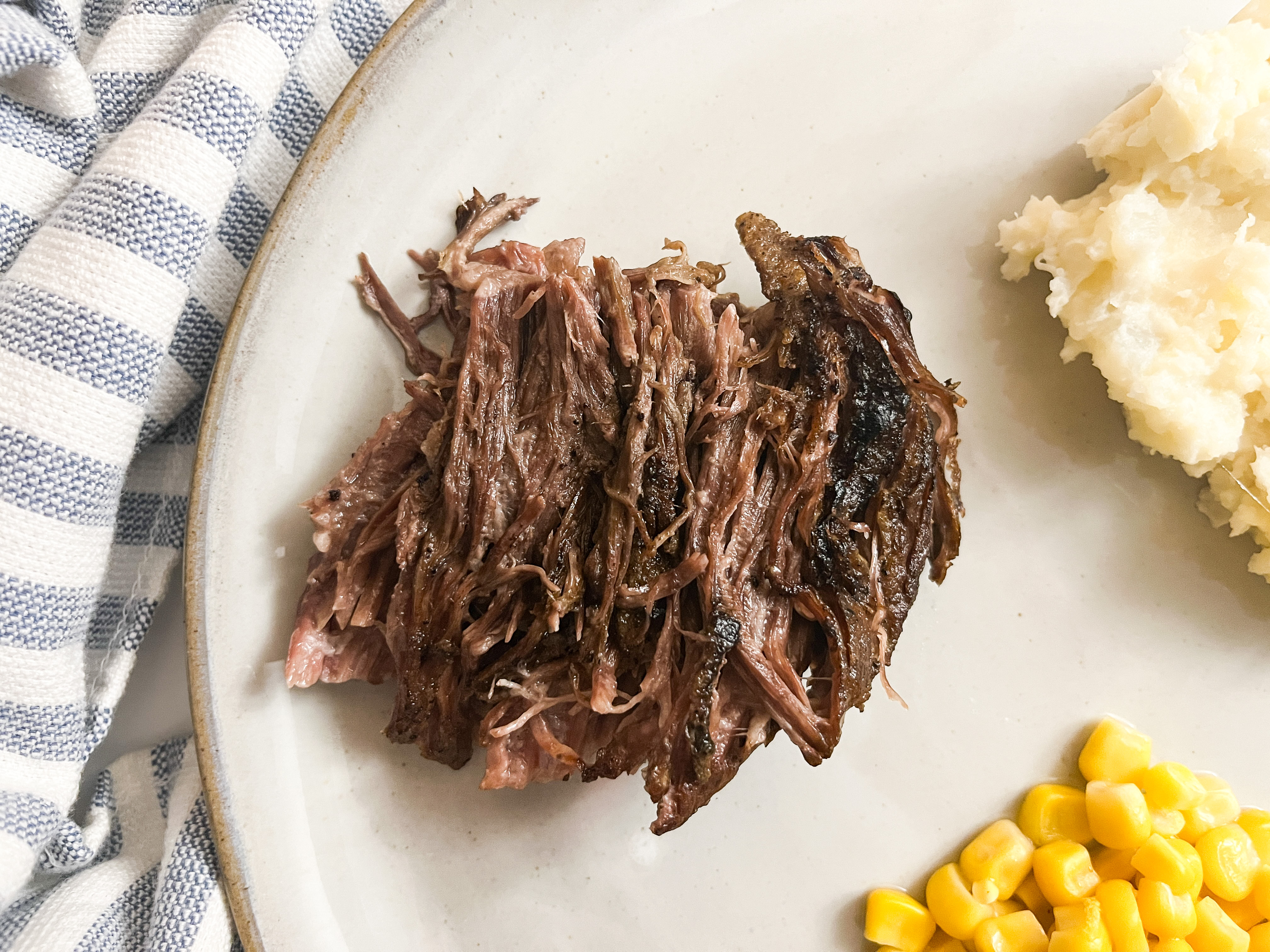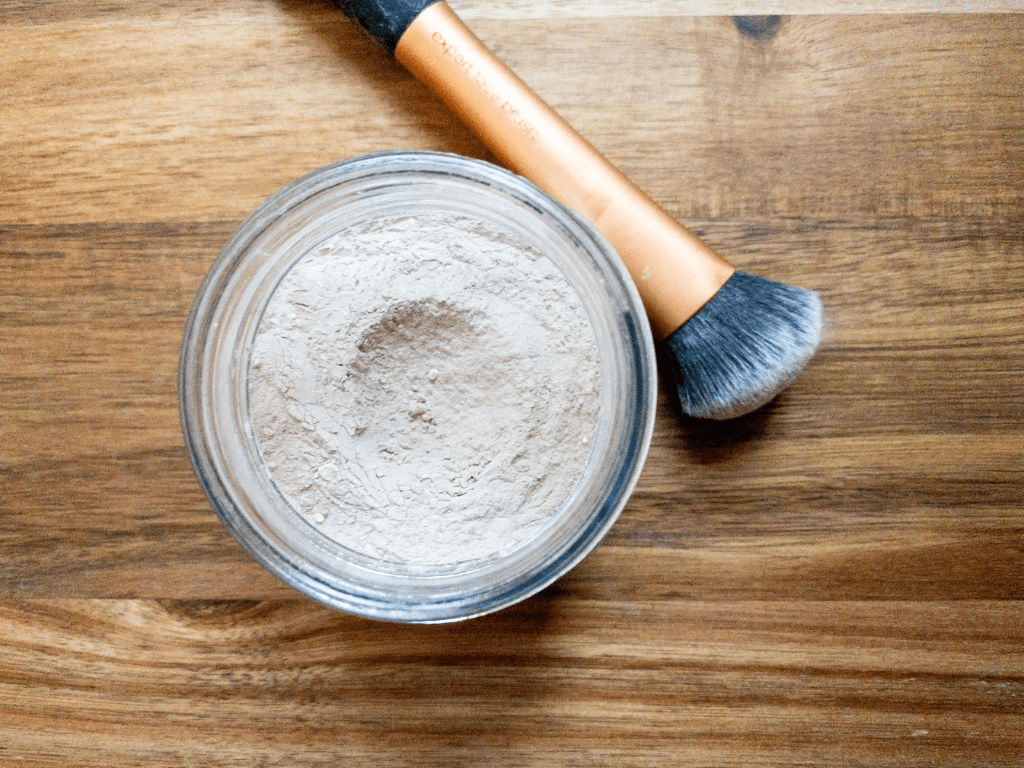 How to Make DIY Dry Shampoo
Natural DIY Dry Shampoo is easy, inexpensive to make and works just as good, if not better than anything you can buy from the store!
Instructions
In a glass container, combine arrowroot powder, bentonite clay, add ins (see below) and essential oils.
Mix the ingredients together thoroughly and place into a glass container like a small mason jar.
Notes
Although I have recipes for all or most hair colors, note that the dry shampoo will most likely be lighter than your natural color. Don't worry! If you use the method with a makeup brush and don't use too much, you should be able to blend it in nicely with your hair.
Remember, a little goes a long way!
Feel free to use any other essential oils you enjoy in this recipe.
ARE YOU LOOKING FOR MORE RECIPES LIKE THIS ONE?
Looking for more easy recipes like this pot roast ? Check these out!
Did you make this pot roast? If you enjoyed them, I'd really appreciate if you came back and gave the recipe a five star rating! Tag me on Instagram (@thesimplehomeplace) to show me your own recreation of this recipe!